V3 Cybersecurity Surpasses 1 Million Student Milestone With Minerva Edu Platform In Texas and NY Schools
Houston, Texas–(Newsfile Corp. – May 5, 2023) – V3 Cybersecurity, a leading cybersecurity risk management organization, has announced that its Minerva EDU cybersecurity platform has surpassed the one million student milestone in schools across Texas and New York.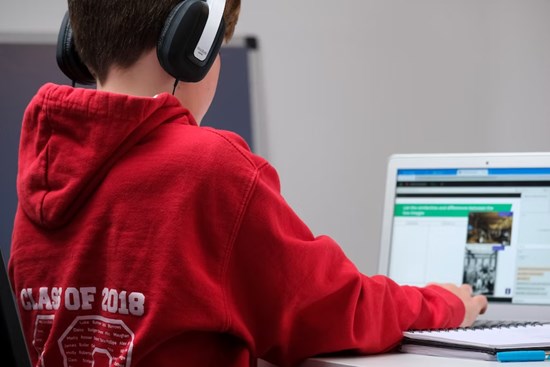 IMAGE – V3 CYBERSECURITY
Designed specifically for K-12 school districts, regional tech centers, and state EDU agencies, the Minerva EDU platform offers affordable and sustainable cybersecurity risk management solutions. The platform utilizes real-time data analytics to identify and mitigate risks, achieve federal and state compliance, and communicate cybersecurity to stakeholders in a manner that supports organizational goals.
Minerva EDU's comprehensive suite of capabilities, including perpetual risk assessment, policy development, live benchmarking, compliance, automation, and reporting, has established it as a go-to cybersecurity solution for K-12 schools in Texas and New York. V3 Cybersecurity aims to help streamline communication between IT departments and administrators using the platform.
Jorge Conde-Berrocal, CEO of V3 Cybersecurity, said, "Our mission has always been to provide traditionally underserved markets, such as K-12 schools, with cutting-edge cybersecurity capabilities, helping to secure the future and engine of our economy."
He adds, "We look forward to continuing to work with schools across the nation to provide real-time data and insights to identify and mitigate cybersecurity risks."
For more information, interested parties may visit www.v3cybersecurity.com.
About V3 Cybersecurity
V3 Cybersecurity is a leading provider of cybersecurity risk management solutions, catering to a diverse range of clients, including SMBs, municipal organizations, and finance, health, and insurance industries. Their services include comprehensive risk assessments, security policies, compliance services, and cybersecurity strategies. The company's proprietary Minerva Cybersecurity Risk Management platform provides organizations with data-driven insights into the risks associated with cybersecurity programs, effectively eliminating many of the barriers associated with traditional consulting models.
Contact Details
Name: Jorge Conde-Berrocal
Email: [email protected]
Website: wwwv.3cybersecurity.com
To view the source version of this press release, please visit https://www.newsfilecorp.com/release/164906