Public Bitcoin Miner SATO Technologies Corp. Releases April 2023 Bitcoin Mining Operational Update
Toronto, Ontario–(Newsfile Corp. – May 2, 2023) – SATO Technologies Corp. (TSXV: SATO) (OTCQB: CCPUF) (the "Company", or "SATO") is pleased to announce April 2023 Bitcoin Production and Efficiency.
Operational Highlights (unaudited):
20 MW of fully operational, high-grade, ≈100% renewable energy-based computing power facility generating consistent revenue
0.54 EH/s of mining power running in the facility
April 2023 Highlights (unaudited):
42.29 Bitcoin mined in April 2023 (Monthly average, aggregate of self-mining and hosting)
5,602 Average rigs operating throughout the month
Weighted average Bitcoin mined per 1 EH/S: 79.19 BTC (compared to 90.27 BTC in average for Q1 2023)
Bitcoin Mined on site per day: 1.41 BTC (Daily average, aggregate of self-mining and hosting)
Around 65% of securities (on a fully diluted basis) own by Officers, Directors, Insiders and Shareholders above 7% with long term vision
About SATO
SATO, Founded at Bitcoin block 494673 in 2017, is a vertically integrated innovator in the field of computing power commodities, specializing in low-cost Bitcoin mining by efficiently operating a 20 MW data center that generates nearly 0.6 EHs of mining power. Listed on (TSXV: SATO) (OTCQB: CCPUF) since 2021, the Company prides itself on outstanding performance, financial stability, and a top-tier team. To learn more about SATO's distinct vision, ambitious goals and meet the team, visit www.bysato.com.
For additional information, please contact:
Investor Relations: [email protected]
NEITHER THE TSX VENTURE EXCHANGE NOR ITS REGULATION SERVICES PROVIDER (AS THAT TERM IS DEFINED IN THE POLICIES OF THE TSX VENTURE EXCHANGE) ACCEPTS RESPONSIBILITY FOR THE ADEQUACY OR ACCURACY OF THIS RELEASE.
Cautionary Statement Regarding Forward-Looking Information
This news release contains certain forward-looking statements, including statements relating to the future performance of the Company, and other statements that are not historical facts. Wherever possible, words such as "may", "will", "should", "could", "expect", "plan", "intend", "anticipate", "believe", "estimate", "predict" or "potential" or the negative or other variations of these words, or similar words or phrases, have been used to identify these forward-looking statements. These statements reflect management's current beliefs and are based on information currently available to management as at the date hereof.
Forward-looking statements involve significant risk, uncertainties and assumptions. Many factors could cause actual results, performance or achievements to differ materially from the results discussed or implied in the forward-looking statements. These factors should be considered carefully and readers should not place undue reliance on the forward-looking statements. Although the forward-looking statements contained in this press release are based upon what management believes to be reasonable assumptions, the Company cannot assure readers that actual results will be consistent with these forward-looking statements. These forward-looking statements are made as of the date of this press release, and the Company assumes no obligation to update or revise them to reflect new events or circumstances, except as required by law.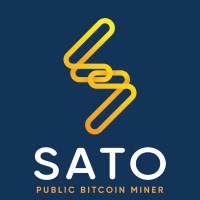 To view the source version of this press release, please visit https://www.newsfilecorp.com/release/164519