Belk Tile Launches New Collection Offering New Possibilities to Customize Home Space
Belk Tile develops a new range of tiles and customization services.
Lewis Center, Ohio–(Newsfile Corp. – May 1, 2023) – Belk Tile, a significant supplier of good quality tiles and tile installation services, announced the launch of their new collection, offering stylish options to transform any space. The new collection features a range of tiles in various shapes, colors, and textures, providing endless possibilities to customize a client's space. From classic subway tiles to bold geometric patterns, the collection is designed to meet the needs of every taste and budget.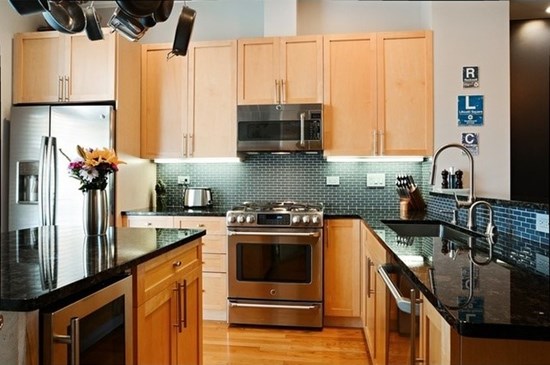 Figure 1
The company is thrilled to introduce its new collection, which reflects its commitment to providing its customers with the latest trends in tile design. Belk Tile focuses on its new collection that will inspire homeowners, interior designers, and architects to create unique and personalized spaces that reflect their style.
Belk Tile's new collection generates a variety of tile options, including intricate mosaics, classic subway tiles, and bold geometric patterns, to help homeowners create a unique and personalized look in their kitchens. The showroom also features a team of experienced professionals who are on hand to provide expert advice and guidance on tile selection and installation. Customers can explore the showroom and work with the Belk Tile team to create a custom tile design that meets their unique needs and style preferences.
In addition to offering a wide selection of tiles, Belk Tile provides tile installation services, making it a one-stop shop for all the client's tile needs. Their experienced professionals ensure that each installation is done perfectly, paying attention to every detail to ensure a flawless finish.
Belk Tile is known for its exceptional customer service and attention to detail; their new collection is no exception. The tiles are carefully selected for their durability, quality, and aesthetic appeal, ensuring they meet the highest standards. Whether people renovate their bathroom, kitchen, or bedroom, Belk Tile's new collection caters to everyone's requirements through its newly launched customization services.
About the Company – Belk Tile
Belk Tile is one of the primary suppliers of good quality tiles and tile installation services, serving homeowners, interior designers, and architects across the United States. With a focus on quality, durability, and style, Belk Tile has become one of the most trusted names in the tile industry.
For further details and to shop, potential buyers can visit the following website: https://www.belktile.com/.
Media Details:
Company Name: Belk Tiles
Address: 8694 Cotter Street, Lewis Center, Ohio 43035
Contact Name: Mike Belk
Contact Phone Number: (614) 543-8334 Local
(800) 863-4173 Toll-Free
To view the source version of this press release, please visit https://www.newsfilecorp.com/release/164276