Philcoin Launches Blockchain-Based Platform to Democratize Web3 Access for Unconnected Populations
Toronto, Ontario–(Newsfile Corp. – April 24, 2023) – Philcoin, an innovative blockchain project, is proud to announce the launch of its groundbreaking platform designed to bridge the digital divide and democratize access to Web3 services.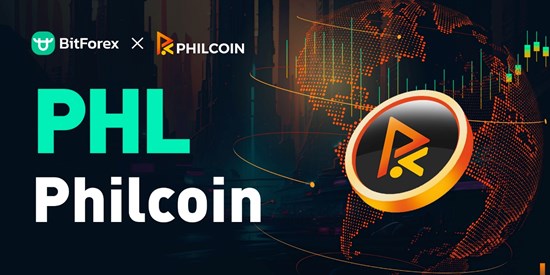 Philcoin X BitForex
To view an enhanced version of this graphic, please visit:
https://images.newsfilecorp.com/files/8840/163511_454638df1438a9e0_001full.jpg
Developed by the PHL Foundation Inc., Philcoin aims to tackle the digital inequality experienced by nearly three billion unconnected individuals worldwide by providing secure, low-bandwidth connectivity to everyday Web3 services, including social media, commerce, education, and entertainment.
According to the State of Mobile Internet Connectivity 2021 report, hundreds of millions of people remain unaware of the Internet's existence, emphasizing the need for increased awareness campaigns and outreach efforts. Philcoin's charitable mission is to create a worldwide system where individuals with limited internet connectivity can access better connectivity and bandwidth through optimized low-bandwidth digital platforms, enabling multimedia communication and commerce.
The Philcoin ecosystem comprises four main components: PHILCoin, PHILApp, PHILChat, and PHILMesh. PHILCoin, the native cryptocurrency of the ecosystem, is used for transactions within the network and can be traded on various cryptocurrency exchanges. PHILApp serves as an all-in-one portal for accessing internet services, while PHILChat is a secure messaging application integrated with the Philcoin network. PHILMesh is a decentralized mesh network designed to facilitate communication between devices in areas with limited or no internet connectivity.
In partnership with the SDG Impact fund, Philcoin has committed to donating 1 Philcoin for every transaction over 100 PHL to a Donor Advised Fund that supports the UN Sustainable Development Goals. By promoting giving through earning, Philcoin aims to stimulate sustainable economic development and address digital inequality.
To get involved with Philcoin, interested individuals can download the PHILApp, engage with the community, and develop decentralized applications (dApps) on the Philcoin network.
About PHL Foundation Inc.
PHL Foundation Inc. is a Philippine-based nonprofit founded in 2015 to support marginalized communities in the Philippines. The organization focuses on providing education, healthcare, and livelihood programs to those in need. Over the years, PHL Foundation Inc. has worked with various partners and donors to implement sustainable solutions that address the root causes of poverty and inequality.
Philcoin (PHL) will open trading on BitForex on 25th, 2023. This is a huge development in the Philcoin ecosystem regarding adoption, as BitForex hosts thousands of daily traders on its platform. The token listings are made by a careful scrutiny process so that the investors get a safe trading experience.
For more information about Philcoin, please visit https://philcoin.io/
Contact:
Name: Tony Song
Email: [email protected]
Address: Room 2309,23/F,Ho King Comm Ctr, 2-16 Fa Yuen Street, Mongkok, Kowloon, HongKong
To view the source version of this press release, please visit https://www.newsfilecorp.com/release/163511